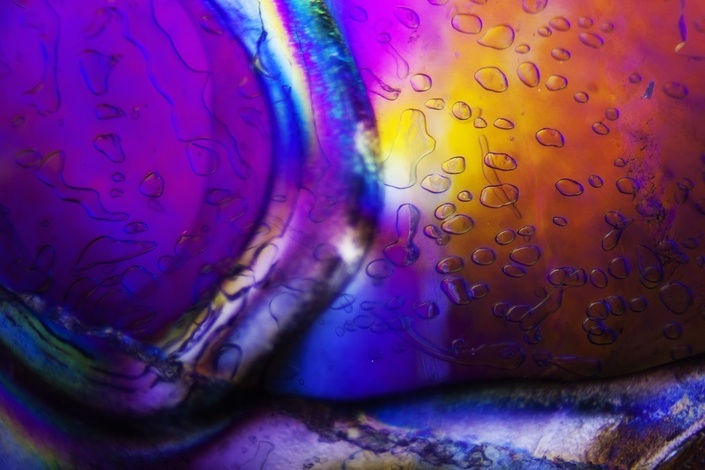 Transcend Emotions
Your Personal Energy Tune Up!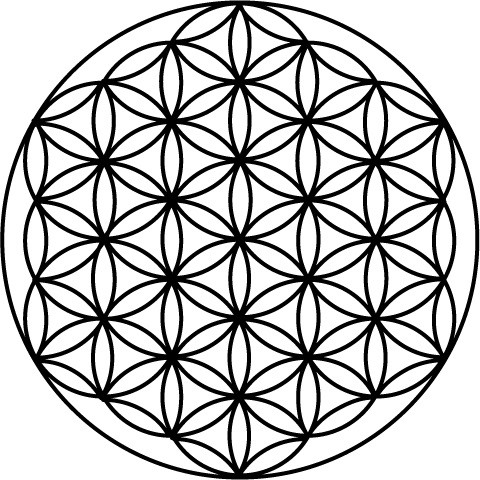 The Attractor Field Techniques, AFT is a new way of using the ancient Chinese discovery of the meridian energy system, without needles. Acupuncture Meridians can be stimulated in many ways, AFT uses tapping. AFT is extraordinarily effective and it is simple to use.

AFT is dedicated to helping people to eliminate their own suffering and reach higher states of consciousness with increasing happiness, resilience, and eventually enlightenment. We do nothing with or to the body. We work with the energies that make the body work.

Powerful attractor patterns = success, happiness, and health

Weak attractor patterns = failure, suffering, and eventual sickness
AFT treatments require no supervision to apply, they cannot harm you in any way. Targeted messages are sent via tapping which normalize specific energetic processes.

"All of the great teachers throughout the history of our species
have merely taught one thing, over and over,
in whatever language, at whatever time.
All have said, simply:
Give up weak attractors for strong attractors."
David R. Hawkins, M.D. PhD
In this program you will discover how to use AFT to transcend emotions for your own self care and well being. For example, Depression:
The World Health Organization states that globally, more than 280 million people of all ages suffer from depression. Depression is a leading cause of disability worldwide, and is a major contributor to the overall global burden of disease. source

AFT, the Attractor Field Techniques is an energetic and spiritual approach that can be used to work with:
Physical Illness
Pain Disorders
Emotional Problems
Spiritual Development, and
Self-Actualization
AFT Developed by Dr. R.K. Ebert
Dr. R. Kurt Ebert is a licensed Clinical and Neuro Psychologist. He maintains a private practice in Bala Cynwyd, PA., USA, where he sees individual clients and conducts consultations.
Dr. Ebert was formerly Director of Clinical Neuropsychological Services, Department of Neurology, Temple University Hospital; Director of Research, Division of Family Study, Department of Psychiatry, University of Pennsylvania; Associate Clinical Professor of Psychology in Psychiatry and Associate Clinical Professor of Psychology in Neurology, Thomas Jefferson Medical School. Visit www.the-tree-of-life.com

In 2005 I personally trained with Dr. Ebert to become a Certified AFT Practitioner and went on to organize the first AFT training events in Canada on behalf of Dr. Ebert, we had people attend from all over the world to discover to the power of AFT.

"The context from which AFT springs is that illness results from our
thoughts becoming manifest. The body and mind are one, the same thing.
The body itself is just a "slow" reflection of the energy of our mind."
R.K. Ebert, PhD
I have the utmost respect for Dr. Ebert and his brilliant work, below is an excerpt from Dr. Ebert's website:
How has AFT helped you personally?
I've had only minor problems, except for fixing torn ligaments. The condition got worse over the years and painful to raise my arm. I used the technique and within a few days, I was OK.

What is the fastest, greatest miracle you've seen with AFT?
It is no more difficult to correct the energies creating the common cold than to correct for varicose veins.
For women, cystitis (bladder infection) is an example of what can be corrected in minutes.
"Failure, suffering, and eventual sickness
result from the influence of weak attractor patterns;
in contrast, success, happiness, and health
proceed from powerful attractor patterns."
David R. Hawkins, MD, PhD
Attractor Field Technique, AFT is an independent outgrowth of the seminal work of David R. Hawkins, M.D., Ph.D., author of " Power Vs Force, The Hidden Determinants of Human Behavior: An Anatomy of Consciousness". In this work, Dr. Hawkins presents the results of 25 years of historic research into human consciousness, and provides a wake up call to humanity.

Why is this program FREE?
This AFT Mini Course is being offered FREE during these transformational times to make sure everyone has access to these tools, including those without the means to make an online payment.

If you would like to show your appreciation for this course, please make a donation to TreeSisters.
TreeSisters is a feminine leadership and tropical reforestation organization. www.treesisters.org
What people are saying:

"Thank you for being a wonderful facilitator/Teacher on such a huge, complex modality. I so appreciated how you read our body language and guided us through what we need to be doing… jumping off the diving board. Your years of training and simplifying this complex stuff will be so useful to your clients, in a world that is information overload. Thank you too for the little "gratitude" book. First entry will be Lin Oliver's Luminous Living!! Abundant blessings." J. Neill
"Your Luminous Living course is an amazing resource. As I continue to study and apply the tools you teach, I have experienced a shift in my life energy. This is some of the best energy healing material I have ever studied. Thank You." J. Gardner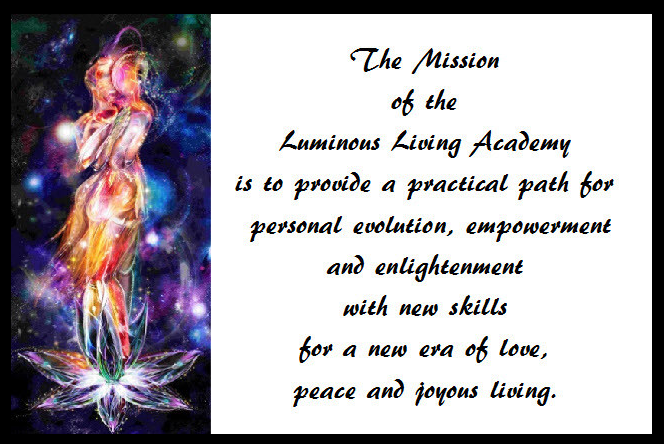 Your Instructor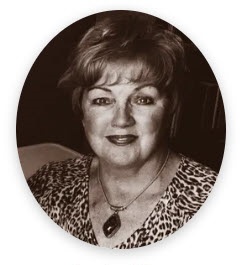 Linda Oliver is a Pioneering Consciousness Coach, Certified Attractor Field Practitioner, Infinite Possibilities Certified Trainer, an iMA Practitioner & Coach and Reiki Master. Linda is passionately committed to personal and planetary transformation; when we change, we change the world. Linda is the founder of the Luminous Living Academy, and Author of The Universe is a Dream Machine: A Handbook for Belief Change
"More than twenty years ago I began a personal quest to find an answer to this question "If love IS the answer, why is there so much suffering?" After seven years of research, study and training in 2005 the answer was presented to me in two different systems, YES! Love is the answer! But we do not fully understand the world we have been born into." Linda Oliver

Frequently Asked Questions
When does the course start and finish?
The course starts now and is a completely self-paced online course - you decide when you start and you will have access to the course for one year from the date you enrolled.
How long do I have access to the course?
You will have access to the course for one year from the date you enroll. After enrolling, you have unlimited access to this course - across any and all devices you own.