Life is calling us to be who we were born to be, to act on our highest inspirations and bring our dreams to Life.
We Are Birthing A New Humanity. Are you dancing with the universe to the music of your soul, or your shadow?
Find your courage to awaken, to call forth and express your genius, your true Self. Each and every person has unique gifts to contribute, it's like an excavation project to reveal what is dormant within you. As the blueprint for an oak tree sleeps inside the acorn, what is the potential that is asleep inside of you?
Discover your inner strength and authentic empowerment to awaken, express your true Self and Be luminous.
A Practical Path to Enlightenment
In the past the journey to enlightenment may have taken place in seclusion, on a mountain top far away from the challenges of daily life. We are now being invited to wake up, wherever we are, to ignite the divine spark that is already within and remember who we are and upgrade our human nature to divine nature.
The best option for Your journey to enlightenment will depend on Your Worldview.
Do you prefer a solution that is based in Science, Spirituality or Practical? I recommend:
The Art of Luminous Living is a Practical Path to Enlightenment
Benefits may include increased happiness, vitality, purpose, prosperity, optimism, bliss, serenity, reverence, well-being, love, joy, peace, courage, compassion, consciousness, on your journey to enlightenment.
Supreme Self Care, Self Love & Self Empowerment:
In this program you will discover a system for Supreme Self Care, Self Love & Self Empowerment that shows you how to use AFT: The Attractor Field Techniques to give up "weak attractors" or "weak energy patterns" and align with powerful energy patterns.
Also, a system to show you how to transform your blocking beliefs to be free to bring your dreams to Life.
The Universe is a Dream Machine ...but sometimes we don't believe it, that's why our dreams can't come true.
The Art of Luminous Living will give you new tools for transformation. We will begin with a journey of self-discovery to Know Thyself, Who Are You, Really? We are to become the love that we were drawn from, to become love made visible, love in action.
Your Luminous Life Awaits You.
"Your task is not to seek for love, but merely to seek and find all the barriers within yourself that you have built against it." -- Rumi
Access to the content of two courses is included with this program:
Hello and Welcome!
In 1998 I began a personal quest to find an answer to this question:
If love IS the answer, why is there so much suffering?
At that time two people I love very much were suffering, in pain but located in two different countries, Canada and England, I desperately wanted to help them both but felt helpless, I was heartbroken. What would it take to end their suffering?
What did I discover on my quest?
Yes! Love IS the answer!!! but in a completely different way than "I thought" I understood Love in 1998 when I began my quest.

In 2005, after many years of research, study and training, I discovered two different systems that both confirmed to me that YES "Love IS the answer!"
Our world is UNIVERSAL LOVE made visible.
AFT, the Attractor Field Techniques is one of those systems. 2005 was the year I began training to become a certified practitioner of the Attractor Field Techniques, AFT is dedicated to helping people to eliminate their own suffering.
I am delighted to share this empowering program with you now. with love, Linda Oliver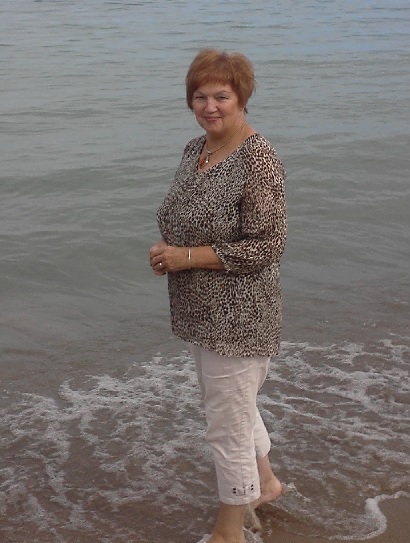 "Thank you for being a wonderful facilitator/Teacher on such a huge, complex modality. I so appreciated how you read our body language and guided us through what we need to be doing… jumping off the diving board. Your years of training and simplifying this complex stuff will be so useful to your clients, in a world that is information overload. Thank you too for the little "gratitude" book. First entry will be Lin Oliver's Luminous Living!! Abundant blessings." J. Neill
"Your Luminous Living course is an amazing resource. As I continue to study and apply the tools you teach, I have experienced a shift in my life energy. This is some of the best energy healing material I have ever studied. Thank You." J. Gardner
"Thank you for your workshop. You are so good at it – You were born for it!!!" K. Gabriel